Jim Sokolove founded Sokolove Law over 40 years ago and he always strove to help others and better his community. Sokolove Law was established to provide everyone, regardless of income or ethnicity, equal access to the civil justice system.
Meet Jim Sokolove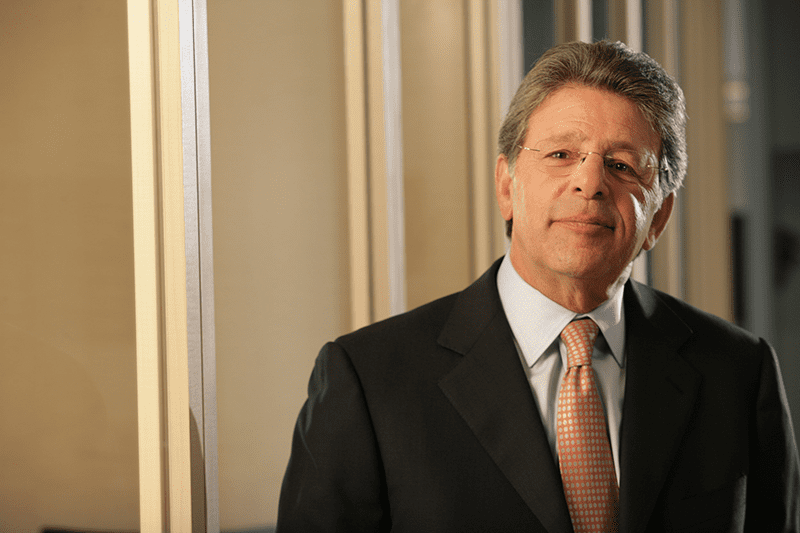 Jim Sokolove founded Sokolove Law to help people who were harmed by the careless decisions and policies of corporations. After founding the firm, he served as its chairman for many years.
Jim Sokolove's Path to Founding Sokolove Law
Law was in Jim's blood since the day he was born. His father was also a lawyer, and they had a close relationship.
Jim followed his father's footsteps into law, graduating from Case Western Reserve University and the Suffolk University School of Law.
Early in his career, he served as a lawyer and volunteer community organizer for Volunteers in Service to America (VISTA). Jim also took his father's place at the latter's firm in the mid-1970s. This firm dissolved by the decade's end, but Jim brought this legal experience with him when he launched his own Boston personal injury law firm in 1979.
Launching Sokolove Law
In 1979, Jim founded Sokolove Law in Boston, Massachusetts.
With Sokolove Law, Jim continued to work toward his goal: to advocate for and reach as many people as possible through advertisements.
Jim knew that thousands of people could be eligible for lawsuits. All too often, people who made honest livings became sick or injured when companies would cut corners to keep profits high.
On the other hand, he knew that most people did not realize that legal compensation was even an option. Therefore, major corporations could keep abusing their workers without consequence. Jim was disgusted by the fact that many people could not pursue legal claims, even though they had been injured or became ill due to the negligent behavior of major companies.
"James Sokolove was the guy who originated taking care of people with mesothelioma."
This is where the now-famous television advertisements of Sokolove Law came into play. Jim's ads for legal compensation first hit the airwaves in 1982. These commercials were among the first legal advertisements ever seen in the U.S.
Using Advertising to Reach Everyday People
Sokolove Law ads stood out for their straightforward and direct messages. Since most of their TV spots ran 30 seconds long, Jim had to communicate to viewers quickly.
With his simple language, Jim revealed that those who were injured could recover money by working with his firm. He also emphasized a toll-free phone call to Sokolove Law, which empowered viewers to take action.
The success of the ads was unprecedented. As a result of the high case demand, Sokolove Law began partnering with other law firms to provide additional legal help to potential clients. This idea was almost unheard of at the time, but it provided a solution that helped everyone involved.
Some people ask, 'how can he be a good lawyer if he has to advertise?' The truth is, I've been able to advertise because we've been successful for our clients.
Jim carefully vetted new partner law firms to ensure they had the knowledge and resources to handle new cases with the same quality as Sokolove Law. Through this novel process, those affected by illness or injury could still secure compensation.
Over the next three decades, Jim used innovative strategies, including legal advertising and partnerships with other firms, to bring Sokolove Law to national prominence. Today, Sokolove Law still stands to help victims of corporate negligence and has helped recover over $4.8 Billion for clients all over the country.
Sokolove Law in the 21st Century
By the 21st century, Sokolove Law had become well-known throughout the New England area from the firm's commercials, which aired prominently during daytime television. But Jim did not stop there. He knew that Sokolove Law had the potential to help clients all over the country.
Jim and his team increased the reach of Sokolove Law by partnering with attorneys nationwide. The firm also reached new audiences through online advertising. This organic growth allowed Sokolove Law to reach national prominence. Today, Sokolove Law can work with people in all 50 states.
Keeping true to its original mission, the firm also runs several online resource centers for mesothelioma victims, birth injuries, and nursing home abuse. The goal, as always, remains to help people who have been wronged get legal support.
Sokolove Law Today
After his retirement in 2013, Jim left behind more than just his name.
"Jim was, and still is, very much a father figure and mentor to me. I still strive to make Jim proud of the firm that bears his name."
Over the last 40 years, Sokolove Law has seen great success because it resisted the trends of regular firms. Jim's advertisements helped thousands of people get legal and financial help. In the process, Sokolove Law invented a more successful way to run a law firm.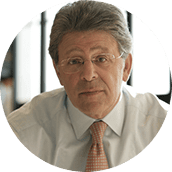 "It's amazingly rewarding work, and I consider myself lucky to have made it my business to help people. Along the way, we've helped to bring about some changes for the better in society."
Those who succeeded Jim at Sokolove Law are committed to helping all people and innovating in the legal space.
Call Sokolove Law today at (800) 995-1212 or start a free legal case review now.