Mesothelioma is an incurable cancer caused by exposure to asbestos. Since 1979, Sokolove Law has helped thousands of families affected by mesothelioma navigate life after an unexpected diagnosis — and get the compensation they need for treatment.
Find out about how we may be able to help your family by getting a free case review or calling (800) 647-3434.
Malignant Mesothelioma: What Is It?
Malignant mesothelioma is an aggressive form of cancer that originates in the lining (mesothelium) surrounding certain organs in the body.
This rare cancer affects around 3,000 Americans each year, according to the American Cancer Society. It can take roughly 20-50 years for symptoms of mesothelioma to appear after the initial exposure to asbestos.
Video Summary:
Jim Sokolove, former chairman and founder of Sokolove Law, explains what mesothelioma is and who it affects.
View Transcript.
What is mesothelioma? Mesothelioma is a cancer of the lungs that is primarily caused by exposure to asbestos. That's the basic thing that people have to understand. It is a cancer to the lining of the lungs that is 99% of the time caused by exposure to asbestos.
Who gets mesothelioma? We're talking about people who worked in factories, worked around brake linings, worked in the military and found themselves in an unfortunate situation where the manufacturers of asbestos put profits ahead of people, did not inform these workers of the dangers.
People went to work, doing the right thing, and wound up catching an environmental disease that came about by the exposure to asbestos, when the manufacturers knew about this and refused to inform the workers.
As a national asbestos law firm, Sokolove Law has fought for justice on behalf of mesothelioma victims and their families for over 40 years, recovering over $4.8 Billion for clients across the country.
Call

(800) 647-3434

now to see if we can help your family secure compensation for mesothelioma or other asbestos-related diseases.
Learn How Sokolove Law Can Help
What Is Mesothelioma Caused By?
Exposure to asbestos is the only proven cause of mesothelioma.
Because asbestos was used in thousands of everyday products, from construction materials to car parts, many workers and U.S. military veterans were unknowingly exposed to asbestos on the job.
Jobs with a higher risk of asbestos exposure include:
Auto or aircraft mechanics
Boilermakers
Carpenters
Construction workers
Drywall installers
Electricians
Factory workers
Insulators
Miners
Painters
Plumbers
Shipbuilders
U.S. military veterans (especially U.S. Navy veterans)
Virtually every U.S. Navy ship contained asbestos, which put U.S. Navy veterans at an even higher risk of asbestos exposure and mesothelioma than other military branches.
Sadly, anyone who works with or around asbestos can carry the toxic mineral home with them on their clothing and potentially put their loved ones at risk of mesothelioma. This is known as take-home or secondhand asbestos exposure.
If you've been diagnosed with mesothelioma, you may be eligible for financial compensation from the companies that made the asbestos-containing products — regardless of how you were exposed.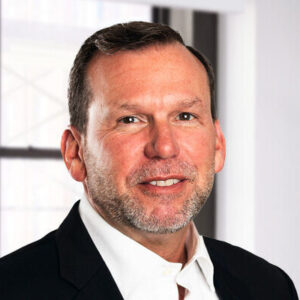 "The reason why we're able to bring claims against the manufacturers who used asbestos in their products is because they knew it was dangerous. It's not your fault, and it should never have happened to you."
– Ricky LeBlanc, Managing Attorney at Sokolove Law
If you're unsure where or how you were exposed to asbestos, we can use our databases of evidence and decades of experience to help you figure it out.
Were You Exposed at Work?
Our database of job sites that used asbestos includes thousands of locations across all 50 states. See if you may have been exposed at work.
Types of Mesothelioma Cancer
Together, pleural mesothelioma and peritoneal mesothelioma account for the overwhelming majority of mesothelioma cases.
Pericardial mesothelioma and testicular mesothelioma are far less common — but no less devastating for patients and their families.
If you've been diagnosed with any type of mesothelioma, reach out to our team for a free case review. You may qualify for compensation that can help with the cost of treatment.
Pleural Mesothelioma
Malignant pleural mesothelioma occurs in the lining of the lungs (pleura). It is the most common type of mesothelioma, accounting for roughly 80% of all cases.
Common symptoms of pleural mesothelioma include:
Chest pain
Chronic cough
Shortness of breath
Tightness in chest
Pleural mesothelioma is categorized into stages that describe how far a patient's cancer has progressed. Unfortunately, it's most often caught in the later stages, which makes it harder to treat.
That's why the average life expectancy for pleural mesothelioma is only 4-18 months, depending on the stage and treatment.
Peritoneal Mesothelioma
Peritoneal mesothelioma forms in the lining of the abdomen (peritoneum) and makes up 10-15% of all mesothelioma cases.
Symptoms of peritoneal mesothelioma often include:
Abdominal distension (swelling)
Pain in the abdomen
Vomiting and nausea
Weight loss
The average life expectancy for peritoneal mesothelioma patients is around 63.2 months with treatment.
Pericardial Mesothelioma
Pericardial mesothelioma develops in the lining of the heart (pericardium). It is one of the least common forms of mesothelioma, making up only 0.7% of all cases.
Pericardial mesothelioma symptoms include:
Heart palpitations (arrhythmia)
Heart murmurs
Irregular heartbeat
The average life expectancy of pericardial mesothelioma patients is approximately 6 months.
Testicular Mesothelioma
Testicular mesothelioma occurs within the lining of the testes (tunica vaginalis). It is one of the rarest forms of mesothelioma, accounting for less than 1% of all cases.
Testicular mesothelioma symptoms include:
Inflammation or thickening of the testicular lining
Swelling of the testicles
The average life expectancy of testicular mesothelioma is 26-36 months after surgery.
Diagnosed with Mesothelioma?
You may qualify for compensation that we can fight for on your behalf. Let us get you the money you deserve.
Mesothelioma Cell Types
Each mesothelioma cell type grows and spreads at a different rate, giving them a unique prognosis and treatment response.
Mesothelioma tumors are made up of three main cell types: epithelioid, sarcomatoid, and biphasic or a mix of both.
Epithelioid
70% of mesothelioma cases
Slow tumor growth
Responds well to treatments
Longer life expectancy

Sarcomatoid
7-15% of mesothelioma cases
Rapid tumor growth
Responds poorly to treatments
Shorter life expectancy

Biphasic (Mixed)
10-20% of mesothelioma cases
Mix of epithelioid and sarcomatoid cells
Life expectancy falls between other cell types

Getting a Mesothelioma Diagnosis
Early detection and diagnosis of mesothelioma are crucial to accessing and qualifying for curative treatments.
Mesothelioma is diagnosed through the following steps:
Doctors perform a physical exam, study the symptoms, and order a blood test

X-rays and CT scans look for tumors

A biopsy (fluid or tissue sample) is performed to make an official diagnosis
A cancer diagnosis is devastating — paying for treatment shouldn't add to your worries. Contact Sokolove Law at (800) 647-3434 to see if you may qualify for compensation.
Misdiagnosing Mesothelioma
Mesothelioma is often misdiagnosed because its symptoms are nonspecific and common in many other illnesses.
For example, pleural mesothelioma may be misdiagnosed as a different respiratory condition, like lung cancer or another asbestos-related disease.
22.6% of mesothelioma victims are misdiagnosed
People who think they may have mesothelioma should seek a second opinion from an experienced mesothelioma specialist to ensure an accurate diagnosis.
Mesothelioma Prognosis & Life Expectancy
A mesothelioma prognosis, which is the expected progression of the cancer, gives patients a general idea of what to expect after diagnosis and treatment.
Since mesothelioma is often diagnosed after the cancer has spread, the majority of patients have a poor prognosis, which takes into account both the:
Mesothelioma life expectancy (how long someone is expected to live)
Survival rate (percentage of patients who live for a certain amount of time after diagnosis)
Average life expectancy with mesothelioma is: 22 ½ Months
1-year survival rate for mesothelioma is: 82%
Factors that can affect a mesothelioma prognosis include the:
Age, gender, and overall health of the patient
Location of cancer in the body (pleural, peritoneal, pericardial, or testicular)
Mesothelioma cell type (epithelial, sarcomatoid, or biphasic)
Mesothelioma stage (how far it has progressed)
Treatment options (e.g., chemotherapy, surgery)
A Prognosis Is Not Final
A mesothelioma patient's prognosis is not always an accurate indicator of the remaining length or quality of their life. Improving overall health and getting prompt treatment has helped many patients far outlive their original prognosis.
Mesothelioma Cancer Treatments
Specialists determine which mesothelioma treatment options make the most sense for the patient and create personalized treatment plans based on their health information, prognosis, and personal wishes.
Sokolove Law has registered nurses on staff who can help you understand your mesothelioma diagnosis and treatment options.
The most common mesothelioma cancer treatments are:
Surgery: Physically removing the mesothelioma tumors present
Chemotherapy: Using several rounds of drugs that kill mesothelioma cancer cells
Immunotherapy: Activating the patient's immune system to attack and kill cancer cells or slow their spread
Radiation: Exposing patients to powerful rays of energy that damage the DNA of mesothelioma cells, shrinking them or preventing them from multiplying
Clinical Trials: Conducting mesothelioma cancer research to determine whether new, cutting-edge therapies may help patients more than standard treatments
Doctors will often prescribe multiple types of treatments at once to increase their effectiveness, which can be incredibly expensive — with medical bills quickly adding up to hundreds of thousands of dollars.
Our team can determine if you are eligible for compensation to cover medical expenses and other losses related to your mesothelioma diagnosis.
Get Help Paying for Treatment
We can let you know if you qualify for compensation — and then fight for it on your behalf. Take the first steps toward justice now.
Mesothelioma Financial Assistance
The high costs that come with mesothelioma treatment can increase stress and cause further complications at a time when patients should be focusing on their health.
Fortunately, there are many mesothelioma legal options that can help patients and their family members financially. We've recovered over $4.8 Billion for clients with mesothelioma nationwide.
Our team can answer any questions you may have about compensation — and let you know if you qualify — for free. Call (800) 647-3434 now.
Asbestos Trust Funds
Some asbestos-related companies tried to avoid paying the people who were exposed to the asbestos in their products by declaring bankruptcy — but courts ordered these companies to set aside money for current and future victims.
$30 Billion
Estimated Amount in Asbestos Trust Funds
Many clients are able to receive compensation from multiple asbestos trust funds — without having to go to court or leave the comfort of their own homes.
Mesothelioma Lawsuits
Families affected by mesothelioma may be eligible to file a mesothelioma lawsuit and pursue compensation by working with Sokolove Law, a national law firm that handles asbestos cases.
$1M - $1.4M
Average Mesothelioma Settlement Amount
The vast majority of mesothelioma lawsuits award compensation through mesothelioma settlements — oftentimes in as few as 90 days.
"[Mesothelioma is] an expensive disease to treat. A lawsuit doesn't bring back your loved one, and it certainly doesn't take away what's happening. But it allows you that flexibility, that you can take this money, and you can pay for any treatment that your insurance company may not cover."
– Mary Hesdorffer, Former Director of the Meso Foundation
VA Benefits for Mesothelioma
Veterans who developed mesothelioma after being exposed to asbestos during their military service may qualify for compensation and other benefits through the U.S. Department of Veterans Affairs (VA).
$3,700+
VA Monthly Payment for Mesothelioma, Plus Free Health Care
We have VA-accredited attorneys on staff who can help veterans and their families file mesothelioma VA claims and pursue compensation from other sources available as well.
Fighting for Families Affected by Mesothelioma
We understand how physically, emotionally, and financially devastating it is when you or someone you love has been a victim of injustice. You are not alone — Sokolove Law is here to help.
As a national mesothelioma law firm, Sokolove Law has:
Decades of Experience: For over 40 years, we've helped thousands of families affected by mesothelioma get justice.
Billions in Results: We've secured over $4.8 Billion on behalf of patients with mesothelioma and their families.
Nationwide Reach: We have offices and mesothelioma lawyers in nearly every state. We'll also travel to you, wherever you may be in the U.S., if you have a case.
No Hourly Fees or Out-of-Pocket Costs: Your legal team at Sokolove Law will only get paid if you do, so there's no financial risk to taking legal action.
Registered Nurses on Staff: Our nurses can answer any questions about your diagnosis and treatment options, while providing important medical updates to your legal team.
Don't wait — call (800) 647-3434 or fill out our contact form now to get a free case review. Our team is ready to help 24/7.
Mesothelioma Asbestos Cancer FAQs
Who can receive compensation for mesothelioma?
You may be eligible for mesothelioma compensation if you're the:
Patient diagnosed with mesothelioma
Spouse, child, or family member of a patient who has already passed away
Estate representative of a patient who has already passed away
The easiest way to tell if you or a family member may qualify for mesothelioma compensation is to get a free case review. We'll gather some information and let you know more about your options.
While mesothelioma case values will vary according to a number of different details in each claim, the average settlement is over $1 Million.
What is mesothelioma cancer?
Mesothelioma is an aggressive cancer caused by exposure to asbestos. If asbestos fibers are inhaled or ingested, they can cause irritation and may eventually result in the formation of cancer cells.
There are four types of mesothelioma:
Pleural mesothelioma, which forms in the lining of the lungs
Peritoneal mesothelioma, which forms in the lining of the abdomen
Pericardial mesothelioma, which forms in the lining of heart
Testicular mesothelioma, which forms in the lining of the testes
Asbestos exposure can also cause lung cancer and a disease known as asbestosis.
What causes mesothelioma cancer?
Mesothelioma is caused by exposure to asbestos. Asbestos is a naturally occurring fibrous mineral mined from beneath the earth's surface that was used in thousands of everyday products during the 20th century.
Repeated and prolonged exposure to asbestos, like at a workplace where asbestos is being mined or used in products regularly, increases the risk of developing mesothelioma.
You can also be exposed to asbestos during the asbestos abatement (removal) process or through secondhand exposure.
How does asbestos cause mesothelioma?
Asbestos fibers may become trapped in the body if inhaled or ingested. Over time, irritation from these asbestos fibers can lead to inflammation and scarring. 
The asbestos fibers can cause mutations in these protective cells and damage the signals that control their growth.
Mutated mesothelial cells eventually grow uncontrollably, causing mesothelioma tumors that spread across the lining of the lungs or other organs.
How much asbestos exposure causes mesothelioma?
Unfortunately, there is no safe level of asbestos exposure. Even just a single asbestos fiber can have a devastating impact on your health decades later.
That said, prolonged exposure to asbestos may increase your risk of developing mesothelioma. Workers who are regularly exposed to asbestos at their job should notify their doctors immediately if they begin to experience symptoms of mesothelioma.
How quickly does mesothelioma develop?
Mesothelioma develops 20-50 years after the initial exposure to asbestos. This leaves many mesothelioma patients and their families searching for answers as to how, when, and where they were exposed.
Let us try to find out what happened — and work to get you answers. Call (800) 647-3434 to get started
Does everyone exposed to asbestos get mesothelioma?
No, not necessarily. Mesothelioma doesn't affect every single person who has been exposed to asbestos.
That said, all it takes is a single exposure to asbestos for some to develop this deadly cancer. Many cases, however, involve prolonged asbestos exposure — oftentimes on the job.
How does mesothelioma kill you?
Mesothelioma is a terminal form of cancer. As the disease progresses, cancer cells begin to spread throughout the body. This is known as metastasis.
Eventually, these cancer cells may form tumors and overwhelm vital organs like the heart or kidneys. Unfortunately, surgery and other treatment options are limited in cases of late-stage mesothelioma because of the extensive spread of the tumors.
As organ function deteriorates, the body's systems begin to fail. This can lead to multiple organ failure, severe debilitation, and, ultimately, death.
While the progression of mesothelioma is challenging to halt, early detection and treatment options can improve the chances of extending a patient's life expectancy and managing symptoms.
Is mesothelioma always fatal?
Many times, yes, but not always. A variety of factors for each patient can affect how long someone lives after receiving a mesothelioma diagnosis, including:
The type of mesothelioma
Their age and health at diagnosis
Available treatment options in their case
However, the prognosis for many mesothelioma patients is often bleak. Because it takes decades for symptoms to first appear, the cancer may have already spread to other parts of the body by the time it is detected.
Is mesothelioma contagious?
No, mesothelioma is not contagious. While some cancers can be hereditary (passed down from one generation to the next), like breast and ovarian cancer, mesothelioma is not hereditary.
If multiple members of a certain family develop mesothelioma, it is likely that this is due to secondhand exposure to asbestos.
Secondary exposure can occur when a family member unknowingly brings home microscopic asbestos fibers that are attached to their clothes, body, or hair, after working around asbestos.
Can mesothelioma be caused by smoking?
Mesothelioma is not caused by smoking. However, smoking significantly increases the risk of mesothelioma.
Studies have shown that cigarette smokers are at least 50% more likely to develop mesothelioma after exposure to asbestos.
Even if you smoked regularly and were later diagnosed with mesothelioma or another asbestos-related disease, you may still qualify for compensation. Learn more now with a free case review.
What are the symptoms of mesothelioma?
Some signs and symptoms of mesothelioma include:
Abdominal or chest pain
Cough
Fatigue
Fever
Loss of appetite
Shortness of breath
Weight loss
Because these symptoms are similar to those of other illnesses, mesothelioma is often not diagnosed until it has progressed to an advanced stage.
If you begin to experience any of these symptoms and you have a history of asbestos exposure, talk to your doctor right away.
Can mesothelioma be cured if caught early?
While there is no cure for mesothelioma, there are emerging treatments and clinical trials that show promise in helping patients beat the odds and have a better quality of life.
Catching mesothelioma in its earlier stages and getting treatment as soon as possible can also help patients live longer, potentially even for years or decades after their diagnosis.