When you choose Sokolove Law, you will be represented by experienced mesothelioma lawyers who have helped thousands of asbestos exposure victims recover financial compensation.
Sokolove Law has a powerful nationwide network of asbestos attorneys — and a strong track record of success with mesothelioma cases. Call (800) 647-3434 now to see if we can help with your case.
How an Asbestos Lawyer Can Help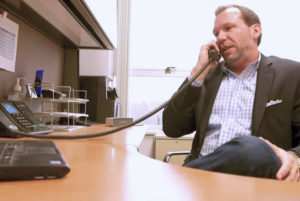 While the thought of filing a claim and possibly going to court may seem overwhelming, our experienced mesothelioma attorneys will take care of each step of the legal process for you.
Our goal is to minimize the disruption to your life and maximize the potential compensation in your case, so you can focus on your health and family.
At Sokolove Law, we measure ourselves by our clients' satisfaction — and we're proud of our successful track record:
Over $4.8 Billion in total mesothelioma results
8,300+ asbestos and mesothelioma cases handled nationwide
98% of our mesothelioma clients get compensation
Call Sokolove Law right now at (800) 647-3434 if you've been diagnosed with mesothelioma or another asbestos-related disease.
What Do Asbestos & Mesothelioma Attorneys Do?
Companies that made products with asbestos knew it was dangerous — but used it anyway. Mesothelioma lawyers can help asbestos exposure victims hold these companies accountable and pursue compensation for their injuries.
While each case varies, your mesothelioma lawyer usually:
Obtains crucial evidence: Your mesothelioma attorney and legal team collect the evidence necessary to build your case and prove your exposure to asbestos.
Files your claim: Your attorney will draft and file an asbestos claim against the manufacturer(s) of the asbestos-containing products you were exposed to.
Negotiates a settlement: More than 99% of the time, our mesothelioma attorneys can settle a case instead of taking it to court.
Tries the case: If both parties can't agree on a settlement, your asbestos lawyer will fight on your behalf in trial before a jury, who ultimately decides the case's outcome.
If you or a loved one was diagnosed with mesothelioma, let mesothelioma attorneys with Sokolove Law handle the legal legwork for you. Get started now for free.
"Hiring Sokolove Law was the smartest thing we ever did. Filing the lawsuit was easy because the firm made it easy. We didn't have to do anything."
– John, Firm Mesothelioma Client
Mesothelioma Lawyers Aim to Maximize Your Compensation
Maximizing the amount of mesothelioma compensation a family receives is always the goal of Sokolove Law.
We know how blindsided many families are by the unexpected costs of cancer treatment, so we fight for the most compensation as quickly as possible.
As of December 2023, we've recovered over $4.8 Billion for mesothelioma clients nationwide, including:
$40 Million for a U.S. Navy veteran
$11.49 Million for a demolition worker in Florida
$11.12 Million for a mesothelioma patient in Arizona
$10.23 Million for a boiler tender in the U.S. Navy
$9.62 Million for a construction worker in California
$5.2 Million for the family of a mechanic and forklift operator
Mesothelioma compensation can be used for anything the patient and their family wants. Many use it to cover medical expenses, lost wages, mortgages, financial security for their families, and more.
Diagnosed with Mesothelioma?
You may be eligible for compensation that we can fight for on your behalf. Get the help you deserve now.
Average Settlement for Mesothelioma Cases
Mesothelioma lawyers routinely recover between $1 Million and $1.4 Million from mesothelioma settlements and between $5 Million and $11.4 Million from trial verdicts on average.
The value of asbestos cases can vary depending on multiple factors. While there's never a guarantee of compensation in any case, our mesothelioma lawyers will fight hard to get you everything you're entitled to.
Who Can a Mesothelioma Attorney Help?
Generally speaking, our mesothelioma attorneys may be able to help the following parties pursue compensation:
The individual diagnosed with mesothelioma or another asbestos-related disease
Their spouse, child, parent, sibling, or family member
The representative of the victim's estate
Not sure if you qualify? Call our team now at (800) 647-3434 to learn more about your options. Our team's ready to help 24/7, and there's no cost to speak with us.
How to Choose a Top Mesothelioma Lawyer
When choosing an asbestos and mesothelioma attorney for your case, it's important to look at the resources they bring to the table and how they're uniquely able to help you.
With Sokolove Law, you'll be represented by experienced mesothelioma lawyers who have the resources to fight against powerful companies on your behalf while offering you a personalized experience.
See 10 ways Sokolove Law stands out from other lawyers.
1. Free Legal Case Reviews
During a free legal case review, a member of our team will listen to your story and gather more information about your case to determine your eligibility to file a claim.
At Sokolove Law, our lawyers can help you understand your rights and fight for the most financial compensation possible.
Call (800) 647-3434 now to get started. Our team is available 24/7 to help answer any questions you may have.
2. Travels to You at Your Convenience
If you're eligible to file a mesothelioma legal claim, our team will want to meet with you. We can meet with you in person or schedule a virtual meeting — at your convenience and at no cost.
We can be there fast. Often, this meeting can occur as soon as 24 hours after you speak with our team. During this meeting, you can ask us questions and learn more about the legal process.
"I was shocked at how fast Sokolove Law called me. Two days later, they were meeting with me at my house. I was in a mild shock, but it was a good shock."
– Dennis, Firm Mesothelioma Client
3. No Hourly Fees or Out-of-Pocket Costs
Our experienced mesothelioma lawyers work on a contingency basis, which means there are no upfront or out-of-pocket costs.
We only get paid if you do, so there are no financial risks to taking legal action. You only stand to potentially profit.
4. A Dedicated Legal Team on Your Side
When you choose to work with Sokolove Law, you will be assigned a dedicated mesothelioma legal trial team to build your case.
This team includes:
A shareholder in the firm
Several attorneys with experience specific to your case
A registered nurse (RN)
Investigators
Medical experts
Paralegals
Support staff
This dedicated team works specifically on building your case and is available to answer any medical or legal questions that you may have throughout the process.
5. Billions of Dollars in Results
Our mesothelioma cancer lawyers have recovered over $4.8 Billion for thousands of families across the country.
A few of our many past mesothelioma settlements and trial verdicts include:
$40 Million awarded to a U.S. Navy veteran
$10.5 Million awarded to a pipefitter
$9.5 Million awarded to a construction worker
$8.26 Million awarded to an auto mechanic in Louisiana
$7 Million awarded to a welder
$6.5 Million awarded to a manual laborer
Our mesothelioma attorneys have the specific skills and knowledge needed to maximize the amount of compensation in your case.
6. Decades' Worth of Experience
For over 40 years, Sokolove Law has helped mesothelioma patients understand their legal options and take action. We know how to navigate the legal system and have successfully helped families in all 50 states.
Everything we've learned over the last four decades is used to help our mesothelioma clients get meaningful results and justice as quickly as possible. Let us put our experience to work for you.
7. Databases of Asbestos Products & Job Sites
Over the past several decades, our mesothelioma lawyers have assembled databases and warehouses of evidence on:
Asbestos-related products
Companies that knew the risks but still made or sold these products
We can use these resources to find the link to asbestos exposure in your history and then build a strong case on your behalf before filing your claim.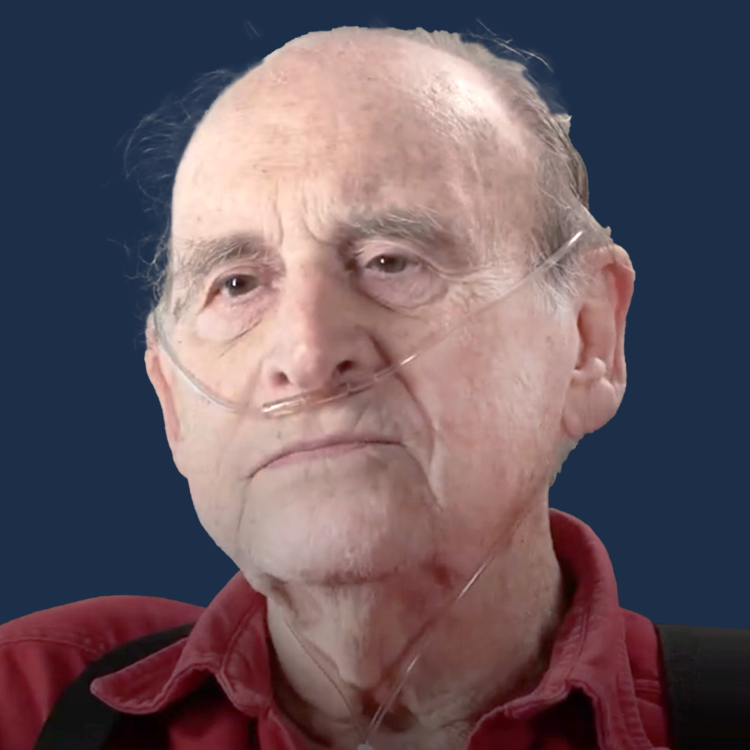 "I was surprised at the stuff that my mesothelioma lawyer knew. He just knew the names of all the pumps and the valves going far back….They were prepared. They could go back to Day 1."
– Walter, U.S. Navy Veteran & Firm Client
8. Able to Secure Compensation ASAP
Our mesothelioma attorneys understand how quickly medical bills for this type of cancer can add up for many families — so we'll do everything we can to secure results as soon as possible.
In fact, many of our clients start receiving money in as few as 90 days. 
9. Access to Top Mesothelioma Doctors & Hospitals
Malignant mesothelioma is a rare and deadly cancer, and only a select few surgeons are qualified to treat it.
At Sokolove Law, our team has professional relationships with many of the best mesothelioma doctors at cancer centers across the country.
We also have nurses on staff who can help. Call us at (800) 647-3434 now if you have questions about your symptoms or need help finding medical care.
10. Caring & Committed to Your Case
We know how challenging a mesothelioma diagnosis can be. Our asbestos attorneys treat every client with the respect, compassion, and care that they deserve.
Not only will our lawyers build a meaningful and personal relationship with you, we'll also work to make the legal process as stress-free as possible while we fight for justice on your behalf.
See what some of our clients have to say about working with Sokolove Law.
A Nationwide Network of Asbestos Lawyers
Sokolove Law is the first truly national mesothelioma law firm, with an office or licensed asbestos attorney in nearly every state. And if we're not nearby, we'll come to you.
This means you can work with some of the best mesothelioma attorneys in the country — wherever you may be.
Our Mesothelioma Attorneys by State
This nationwide network of attorneys means we're not restricted to filing asbestos lawsuits in only one area. Our attorneys can file your claim in whichever state will get the highest potential settlement amount.
Billions Recovered Nationwide
At Sokolove Law, we've recovered over $4.8 Billion for thousands of mesothelioma patients and their families nationwide. Let us get you the results you deserve.
How Much Does the Best Mesothelioma Attorney Cost?
At Sokolove Law, our attorneys for mesothelioma cases work on a contingency basis, which means there aren't any out-of-pocket costs or hourly fees.
Our mesothelioma cancer lawyers only get paid if you do, and there's no cost to contact us. We're ready to help 24/7.
Types of Claims Mesothelioma Cancer Lawyers File
At Sokolove Law, your mesothelioma lawyers and attorneys may be able to seek justice and financial compensation in several different ways.
The path forward in any asbestos case varies according to the unique details of each case. Our team can determine what kind of claim is right for your potential case.
Mesothelioma Personal Injury Lawsuits
Mesothelioma personal injury lawsuits allow people diagnosed with mesothelioma to seek financial compensation from the companies responsible for their asbestos exposure.
Mesothelioma Wrongful Death Lawsuits
Family members or court-appointed representatives of a victim's estate can file mesothelioma wrongful death lawsuits on behalf of someone who has passed away from mesothelioma.
Video Summary:
Walter, a Sokolove Law client and U.S. Navy veteran, talks about why he filed a mesothelioma lawsuit.
View Transcript.
He said, "You have all your paperwork in order?" I said, "Yes I do." He said, "Well, keep it there" Nobody ever said anything, about it being dangerous. The powers at be knew. I said, "Well, heck with this noise. They're gonna hear from me." I wasn't suing the government, I wasn't suing the U.S. Navy, I was suing the manufacturer. If you or a loved one has been diagnosed with Mesothelioma, you may be entitled to compensation.
Asbestos Trust Fund Claims
Companies that used asbestos in their products and later filed for bankruptcy were ordered to create asbestos trust funds to pay future claims.
Today, an estimated $30 Billion is available in these trust funds for victims of asbestos exposure.
$300,000-400,000
Average Payout from Asbestos Trust Funds
Many clients qualify for compensation from several asbestos trusts in addition to money from a lawsuit.
Get Compensation Without Going to Court
Our mesothelioma lawyers can determine if you're eligible for asbestos trust fund compensation — at no cost to you.

Mesothelioma VA Claims
The U.S. Department of Veterans Affairs (VA) may accept mesothelioma claims if the asbestos exposure was service-related. Our VA-accredited asbestos attorneys can help you file a claim for VA benefits and any legal claims for compensation.
$3,600+
VA Monthly Payment for Mesothelioma, Plus Free Health Care
Your current or future mesothelioma VA benefits will not be affected by pursuing compensation from an asbestos lawsuit or trust fund claim.
Our Asbestos Exposure Lawyers Can Help in All 50 States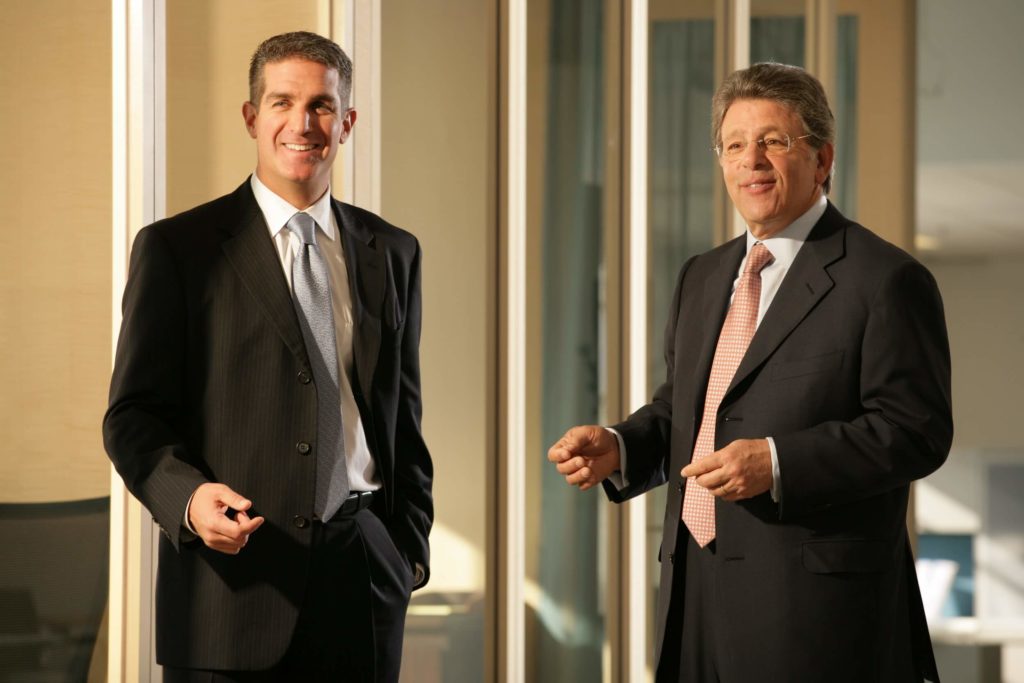 At Sokolove Law, our asbestos exposure lawyers have the experience, knowledge, and skills to give you the best possible chance of securing compensation. Let us handle the legal work for you.
Sokolove Law offers the following advantages and more:
Over 40 years of experience
Track record of past and recent success
Knowledge and resources
Asbestos attorneys available nationwide
Dedicated to helping mesothelioma patients get justice
Registered nurses on staff
Our mesothelioma lawyers and attorneys have proudly recovered over $4.8 Billion across the country — results that have helped thousands of families get by financially.
Find out if you may be eligible for compensation now by:
Mesothelioma Lawyer and Attorney FAQs
Who can asbestos lawyers help?
Mesothelioma patients, their immediate family members, or their estate representatives may be eligible to work with asbestos lawyers.
At Sokolove Law, our lawyers have helped thousands pursue compensation from the manufacturers of the asbestos-containing products that caused their disease.
Contact our team for a free legal review to see if you have a case. Call (800) 647-3434 now.
Why should I hire a mesothelioma attorney?
Asbestos litigation is extremely complex, and state laws differ across the U.S. Without an experienced mesothelioma asbestos lawyer by your side, you could easily make a mistake that ends up costing you millions.
Plus, worrying about the legal process on top of battling a rare cancer like mesothelioma can be overwhelming. Working with a law firm can help free up your time to focus on your family and your healing.
At Sokolove Law, your mesothelioma legal team can handle:
Gathering the evidence for your case
Filing the paperwork before any deadlines
Negotiating compensation amounts with the defendant(s)
Going to court on your behalf if needed
Learn about how our asbestos lawyers may be able to help with your case. Get a free case review now.
How do I choose a lawyer for mesothelioma?
To find the best mesothelioma attorney for your case, you may want to look for:
A Successful Track Record: Our experienced asbestos attorneys have recovered over $4.8 Billion for mesothelioma patients and their families.
A Nationwide Legal Network: Our experienced mesothelioma cancer attorneys know the individual laws of each state and have experience practicing across America. Our national reach allows us to help clients in any state.
Asbestos Exposure Databases: Our mesothelioma attorneys have access to extensive databases with a wealth of information regarding asbestos exposure locations, manufacturers, and job sites.
Decades of Experience: Our team of asbestos lawyers have more than 40 years of experience fighting for mesothelioma victims.
Registered Nurses on Staff: Working with a law firm that has nurses can be helpful for patients with questions about their diagnosis, symptoms, or treatment options.
Sokolove Law can offer you all of the above and more. Contact us today for a free case review.
When should I contact a mesothelioma lawyer and attorney?
As soon as possible. Due to statutes of limitations, families have only a limited amount of time to file a lawsuit.
Mesothelioma statutes of limitations vary by state — some are as short as one year from the date of your diagnosis or the death of your loved one.
Once this deadline passes, you won't be able to take legal action over your injuries ever again.
Call (800) 647-3434 now to get started. Don't miss out on money you deserve.
How can I find the best mesothelioma lawyer near me?
Look no further than Sokolove Law if you're trying to find an experienced mesothelioma cancer lawyer near you.
As one of the first truly national mesothelioma law firms, we have offices with licensed asbestos attorneys in nearly every state, allowing us to provide nationwide representation in your backyard.
If you have a case, we'll travel to you, whenever and wherever it's convenient for you. Get in touch with our team today for a free legal consultation.
Will I need to travel to meet with my asbestos attorneys?
No. If you have a case, our asbestos attorneys will travel to you — whenever and wherever it's convenient to you. We also have virtual appointments available if preferred.
Our team can be there fast, sometimes within 24 hours, to answer any questions and walk you through the mesothelioma legal process.
Can I still meet with my mesothelioma attorneys during the pandemic?
Yes. Even during the COVID-19 pandemic, Sokolove Law continues to provide free legal case consultations — both in person and virtually.
For years, many of our clients have received financial compensation without ever having to leave their homes. That's never been more true than it is now.
How much money can a mesothelioma attorney recover?
It depends. The average mesothelioma settlement amount, which is a negotiated amount of compensation to settle the case before it goes to trial, falls between approximately $1 Million and $1.4 Million.
The average mesothelioma verdict, which is decided by a judge and jury during a court trial, awards between $5 Million and $11.4 Million.
It's difficult to determine the value of an asbestos case without knowing specific details, and these ranges can only serve as ballpark figures.
How long will it take to get mesothelioma financial compensation?
Within 90 days of first contacting us, many of our mesothelioma clients start receiving financial compensation
That said, every case is different and influenced by a variety of factors, so there's no easy way to predict how long your case may take.
Can I file a mesothelioma claim if my family member has passed away?
Oftentimes, yes. Even if your loved one has already passed away, you may still be able to file an asbestos claim after death on their behalf.
Because mesothelioma is an especially deadly cancer that has no cure, wrongful death mesothelioma lawsuits are sadly very common in these cases.
We can work with you to determine if you may be able to file a claim on behalf of your sibling, spouse, parent, or family member.
How do I prove asbestos caused my mesothelioma diagnosis?
Asbestos exposure is the only known cause of mesothelioma. If you've been diagnosed with mesothelioma, you were exposed at some point to asbestos.
Exposure usually happens through your workplace or secondhand exposure from a loved one who worked with asbestos.
Your team at Sokolove Law has access to databases full of asbestos exposure evidence, including lists of asbestos-containing products and known exposure sites.
We can utilize our decades of experience and database of evidence to determine your asbestos exposure history and build a strong case on your behalf.
Can mesothelioma lawyers help veterans if they don't want to sue the military?
Absolutely. When you work with Sokolove Law, we won't file any mesothelioma lawsuits against the military or government.
Instead, we file directly against the manufacturers that made or supplied the military with the deadly asbestos-containing products you were exposed to — not the U.S. government or military.
Filing an asbestos legal claim also won't impact your VA benefits or pensions, and in some cases, you won't even have to go to court to start receiving compensation.
Call (800) 647-3434 now for a free legal case review. We've helped thousands of U.S. military veterans with mesothelioma get the results they deserve.