Sokolove Law is a nationally recognized law firm with offices and a licensed attorney in almost every state. Our goal is to maximize the compensation that a mesothelioma victim and their family may receive. We advocate for the legal rights of people who have developed the rare and deadly cancer after being exposed to asbestos.
About Our Mesothelioma Law Firm
Jim Sokolove founded Sokolove Law in 1979. His vision and drive helped bring justice and compensation to thousands. At Sokolove Law, justice is not just for the wealthy or the well-connected — it's for everyone.
An experienced mesothelioma law firm like Sokolove Law can help a family receive the maximum compensation they may deserve and hold accountable the companies who wrongly exposed people to asbestos.
Only a few law firms have extensive experience in handling asbestos lawsuits. Sokolove Law focuses on supporting patients and their families through the legal process.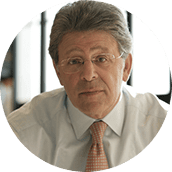 "My mission with the firm is simple: It's to provide everyone, regardless of education, background, social status, equal access to the legal system." 
We work with our clients to help them receive compensation for medical bills, lost wages, and financial security for their families, while helping hold offending asbestos companies and organizations accountable.
Why Hire Sokolove Law?
Hiring a mesothelioma law firm like Sokolove Law to represent your legal interests is an important decision. During challenging times like these, it's vital you focus on the important things in life: the health and well-being of you and your family.
Let Sokolove Law do the legwork — we will seek justice and monetary compensation for you while you remain focused on your health and your loved ones.
Do you want a
FREE Case Review?
What can we help you find?
Commonly visited pages:
We are available at (800) 647-3434
Back
Many people diagnosed with mesothelioma are entitled to compensation.
For over 40 years we have helped families file for mesothelioma compensation with an average settlement of $1 Million. Let us find out how much you're entitled to by selecting yes on the previous screen or contacting us at (800) 647-3434.
This compensation can help pay for:
Past and future medical expenses
Costs associated with hiring home help or caretakers
Counseling or emotional therapy
Physical therapy
Everyday living expenses
Financial security
Prescriptions and medicine
Funeral and burial costs
Wages lost to inability to work
Dependable firms like Sokolove Law understand that each person harmed by asbestos has their own story. We treat clients with compassion, working on their behalf to deliver strong results.
Video Summary:
In this video Dennis, a Sokolove Law client, talks about his experience working with our firm.
View Transcript.
They said, you have Mesothelioma, you've been around asbestos. We knew asbestos was in things, but we didn't know it was dangerous. I called Sokolove and in two days there were two guys at my house. If someone was diagnosed with Mesothelioma, I would suggest they call Sokolove. If you or a loved one has been diagnosed with Mesothelioma, you may be entitled to compensation. Call Sokolove Law Now.
What to Look for in a Mesothelioma Law Firm
At Sokolove Law, we see our clients as people, not dollar signs, and treat them accordingly. With that in mind, here are the benefits our firm offers to victims of mesothelioma and their families.
No Cost to You
Your relationship with a mesothelioma law firm should begin with a free in-person consultation. That's why Sokolove Law comes to you, wherever you are located, ready to listen.
We will travel to your house or another location of your choosing, at no cost to you, so we can gather the basic information necessary to begin reviewing your case. And this free consultation is not a gimmick to get you in the door — it's the first expression of our commitment to clients.
Sokolove Law works on what's known as a contingency-fee-basis, which means that you don't pay anything upfront, there are no out-of-pocket expenses, and we only get paid if you receive financial compensation.
Years of Experience
With over 40 years as a law firm, Sokolove Law has decades of extensive experience representing victims of asbestos-related diseases in every state. We know the companies in your area and have likely successfully represented asbestos victims with cases similar to yours.
We have helped thousands of families recover billions of dollars in damages from the companies that harmed their loved ones.
Mesothelioma Lawyers
A seasoned mesothelioma lawyer has spent decades advocating for families who have been victims of corporate greed as profits were put ahead of people.
At Sokolove Law, you will be represented by mesothelioma lawyers who have:
Vast knowledge of asbestos-containing products, occupations, jobsites, and jurisdiction rules
Access to a massive database of evidence, asbestos-containing products, and locations
Experience working with other families impacted by asbestos exposure
A history of past and recent success
Sokolove Law has caring, thoughtful mesothelioma attorneys who put your needs before their own and work with you.
Medical Understanding of Mesothelioma, Treatments, and Diagnosis
An experienced mesothelioma lawyer maintains relationships with clients at every stage of their cancer — and with their families.
Their legal insight is complemented by medical knowledge of:
Familiarity with each stage of the disease
Expected outcomes of a diagnosis and treatment options
Top mesothelioma doctors and treatment facilities
Current clinical trials
At Sokolove Law, you will be represented by dedicated attorneys who have access to the latest knowledge and information from medical experts who work with mesothelioma patients.
Nationwide Reach
Sokolove Law has a record of success across the country and can help you file your claim in the best state for your case. Our knowledge of varying state and asbestos trust fund requirements will help eliminate legal roadblocks and help maximize the potential value of your compensation.
The best state for you to file your claim may not be the one in which you reside. For this reason, we work to determine which state will best maximize your potential compensation and file your mesothelioma lawsuit there.
Only a national mesothelioma law firm like Sokolove Law can accommodate your specific needs and facilitate this complex process. We have a nationwide network of attorneys, so you'll benefit from the experience of some of the best lawyers in the country.
A Track Record of Success
Sokolove Law has helped thousands of victims obtain mesothelioma settlements or verdicts.
With us, you'll find a mesothelioma law firm with a strong past performance in all types of mesothelioma cases, a firm who consistently delivers meaningful compensation to families nationwide.
Sokolove Law has recovered billions of dollars for thousands of individual mesothelioma victims and those they leave behind.
Knowledge of Asbestos Trust Funds
Receiving compensation from an asbestos trust fund requires complex documentation and significant research.
There are dozens of court-ordered asbestos trust funds set up to compensate victims of asbestos-related diseases.
Working with an experienced mesothelioma law firm like Sokolove Law is the best way to avoid costly missteps and minimize the time it takes to receive possible compensation from a trust fund claim.
Personal Touch
The period following a mesothelioma diagnosis is one of pain and uncertainty. Time does not stop, and there are hard and rapid decisions that need to be made.
Victims of asbestos exposure need a dedicated legal team that makes them feel comfortable and supports them during this time of need.
You can trust that Sokolove Law attorneys will always have your best interests in mind and provide you with the support you need.
Free Case Review
You may be eligible for compensation. Get the help you deserve.
Questions About Our Mesothelioma Law Firm
If you are considering pursuing a legal claim, you should evaluate a firm's past experience in mesothelioma claims, case preparation, and settlements.
We've compiled a list of common questions and our answers to help guide you through the legal process and give you confidence in Sokolove Law.
How many years of experience does your mesothelioma law firm have?
Sokolove Law has a proven track record with over 40 years of successful results — bringing justice and compensation to thousands of mesothelioma victims and their families.
What are the typical outcomes of your mesothelioma cases?
The average mesothelioma case value is $1 Million, and in total, we have recovered over $4.7 Billion for our clients. While we cannot guarantee the value of your case, we aim to maximize the amount of compensation you may receive.
Does your firm have a nurse on staff?
When you work with Sokolove Law, you will have a dedicated legal team and support staff helping to build your case, including a registered nurse (RN).
Our registered nurse will be available to answer questions you may have about your diagnosis and treatment, provide guidance on the side effects of chemotherapy, and communicate any medical updates to your dedicated attorneys.
Will my case be handled on an individual basis or "bundled" with several other similar cases?
We believe every case is unique and work to gather the fact pattern of your asbestos exposure and medical history. Your individual claim will be filed when your legal team has confirmed your diagnosis and identified all the asbestos-containing products that may have caused your cancer.
"I really appreciate Sokolove Law. They help you and they treat you like a person and not a number."
Will I be able to speak with members of your law firm as needed? Will my calls be returned promptly and my questions answered clearly?
We have a team of hardworking case managers available 24/7 — even during the holidays. Your team consists of asbestos attorneys, nursing staff, medical experts, investigators, paralegals, and more. You will benefit from their combined experience with your specific type of exposure.
When you work with our law firm, you become part of our family — and we'll be there for you.
Does your mesothelioma law firm handle cases in every state?
Yes, we've helped mesothelioma victims in all 50 states. Sokolove Law is a national law firm with an office and licensed attorney in nearly every state — in fact, we probably already represent someone in your same occupation or at the same location where you were exposed to asbestos.
How much do I have to pay you to represent me and when will I have to pay?
We work on what is called a "contingency basis," which means that you pay absolutely nothing upfront. Our lawyers are only paid if they succeed in recovering mesothelioma compensation for you and your family members.
How long do I have to contact a mesothelioma law firm?
Because the statutes of limitations (or the deadline for filing a lawsuit) varies from state to state, it's very important to reach out to an asbestos law firm as soon as possible after your or your loved one's mesothelioma diagnosis.
Once the deadline passes, you won't have the opportunity to press charges over your illness again.
Can a family member hire a law firm for a mesothelioma case?
Yes — family members, or court-appointed representatives of the mesothelioma victim's estate, can file a wrongful death lawsuit on behalf of their loved one who passed away from mesothelioma or another asbestos-related disease.
Has your loved one passed away from mesothelioma? Get in touch with our mesothelioma law firm today for a free case evaluation.
Contact Sokolove Law
Do you have additional questions? Reach out to a trusted mesothelioma case manager.

Sokolove Law: A Trusted Mesothelioma Law Firm
Sokolove Law is a leading mesothelioma law firm that has provided legal help for victims of asbestos exposure for decades.
For more than 40 years, the firm has helped families get the facts about asbestos exposure and receive compensation for a mesothelioma diagnosis. We have recovered over $4.7 Billion for mesothelioma and asbestos-related disease victims and their families.
Money from a legal settlement cannot undo the damage done, but it may lessen the crushing financial impact of an asbestos-related disease. Working with Sokolove Law, you gain a knowledgeable ally who has already recovered billions of dollars for families in need.
If you or someone you know is struggling with a mesothelioma diagnosis, the time to act is now. The longer you wait, the fewer options will be available.
Sokolove Law is passionate about helping mesothelioma victims — start your free case review today to learn how we may be able to help you.